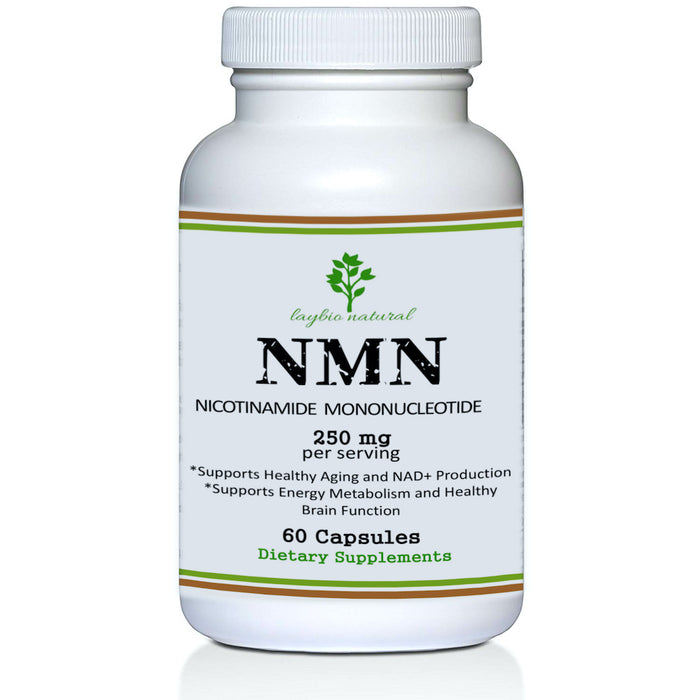 Laybio Natural is a wholesale bulk supplier of NMN Capsule Private Label products.
Product Description:
Nicotinamide Mononucleotide (NMN) is a naturally occurring metabolite that can be found in small amounts in the human body and is found in small amounts in some foods. NMN has been found to be very orally bioavailable, and to support NAD+ levels with in liver and muscle tissue.
Product Details and Spec Sheet
NICOTINAMIDE  MONONUCLEOTIDE 250mg 60capsules
Suggested Use:As a suppiement, take 2-8 capsules per day. It can be take in the moroing or at night, with or without food. Taking a smaler dose times a day is most effactive. Do not exceed 8 capsule per day.
Supplement Facts:Nicotinamide Mononucleotide 250mg
Warnings:Consult your physician before use. Do not use NMN if you are preganant, nursing, or under 18 years of age. Do not take NMN and operate heavy machinery. This product is not intended to diagnose, treat, cure, or prevent any disease. Do not exceed 8 capsule per day.
MOQ: 100k Capsules