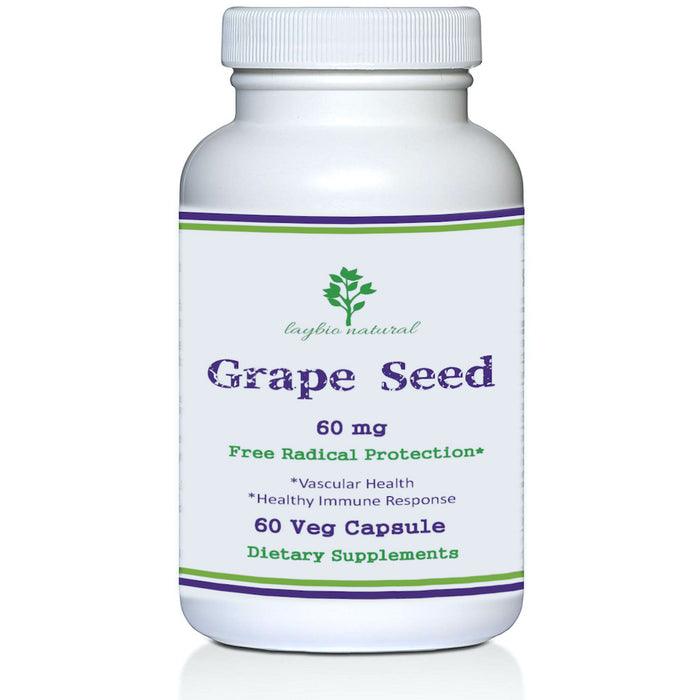 Laybio Natural is a wholesale bulk supplier of Grape Seed Tablets Private Label products.
Product Description:
Grape Seed Extracts(Vitis vinifera L.) are industrial derivative from whole grape seed that have a great concentration of procyanidine. The procyanidine has widely found from many plant species after it was firstly discovered by French scientist Jacques Masquelier from peanut shell. Human case reports and and results from laboratory and animal studies provide preliminary evidence that grape seed extract having antioxidant, no poisonous and anti-inflammatory.
Product Details and Spec Sheet
Grape Seed 120mg,60Capsules
Suggested Use: Take 2 capsules twice daily with food. Caution: For adults only. Consult physician if pregnant/ nursing.takeing medication, or have a medical condition
Supplement Facts: Grape Seed Extracts(Vitis vinifera L.)90%Polyphenols 120mg,Citrus Bioflavonoid Comples 600mg
Warnings: These Statements have not been evaluated by the food & drug administration.this product is not intended to diagonse,treat,cure or prevent any disease.