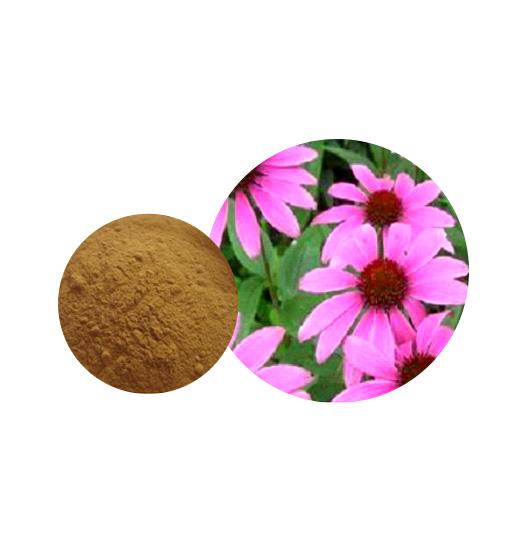 Laybio Natural is a wholesale bulk supplier of Echinacea Extract.
Product Description:
Echinacea purpurea, a kind of Echinacea which belongs to Chrysanthemum family, is planted in America originally and takes high medicinal value. The extract from its root, stem and leaves is yellowish powder. Echinacea is a flower native to North America, which has been used as a common herbal remedy by Native American Tribes for treating and preventing colds, flu and infections. Especially, at the early stage of catching cold or influenza. Echinacea extract plays wonderful effects on the patients.
Echinacea extract can strengthen the immunity and shorten the fit of the respiratory infection, relieving headache and nose inflammation. The singular prescription can strengthen the immunity within the human body, resisting against the viral attack.
Specification
| | |
| --- | --- |
| PRODUCT NAME | Echinacea Extract |
| Botanical Source | Echinacea purpurea |
| Part Used | whole herb |
| Sepcification | 4%Polyphenols 4%Cichoric acid 4%Echinacosides |
| Test Method | UV |
| Appearance | Brown yellow Fine Powder |
Function
Stimulate the immune system, enhancing immunity, preventing influenza;
Treat arthritis or skin diseases, promoting wound repair, relieving toothache and pain of scald;
The function of anti-virus, anti-fungi, anti-tumor, anti-bacterial, anti-infections and anti-cancer.
Enhance immunity.
Sample
20g-50g sample for free
Convenient DHL,FEDEX,UPS and EMS service