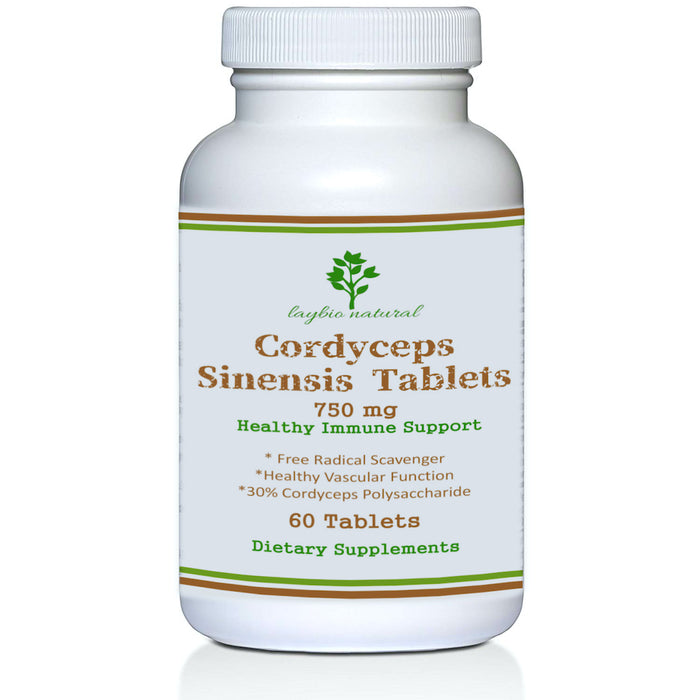 Cordyceps Sinensis Tablets
Laybio Natural is a wholesale bulk supplier of Cordyceps Sinensis TabletsPrivate Label products.
Product Description:
Cordyceps sinensis is a fungus that has been used by traditional Chinese herbalists for its energizing and adaptogenic properties for centuries.* Cordyceps has numerous bioactive compounds, including polysaccharides and nucleosides, which have been studied for their broad range of biological activities.* Modern scientific studies have shown that Cordyceps constituents possess free radical scavenging properties and suggest that they may also support a healthy immune system and promote normal vascular function.
Product Details and Spec Sheet
Cordyceps 30% 750mg 60Capsule
Suggested Use:Take 2 capsules 2 to 3 times daily.
Supplement Facts:Cordyceps(Cordyceps militaris)extract 30%Polysaccharide 750mg
Warnings:These statemants have not been evaluated by the Food and Drug Administration, This product is not intended to diagnose, treat, cure or prevent any disesase.
MOQ: 100k Capsules