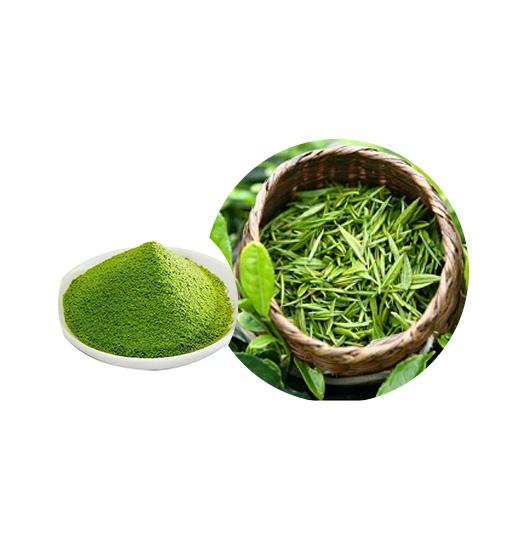 Laybio Natural is a wholesale bulk supplier of Organic Matcha Powder.
Product Description:
Matcha Tea Powder can be fully gained by extracting separating condensing and spray-dryingfrom the non-polluted organic tea-leaves. This product is convenient, transparent, dissolvable with pesticide residue free. Therefore, it keeps the maximum colour and lustre, aroma and nutrition of fresh tea-leaves and has been used widelyin many tea foods such as healthy products, beverage, milk tea, ice cream, bread.
Specification
| | |
| --- | --- |
| PRODUCT NAME | Organic Matcha Tea Powder |
| Botanical Source | Camellia sinensis |
| PARTICLE SIZE | 50% PASS 1000MESH to 1200mesh |
| WATER LIXIVIUM_%_ | ≥30 |
| CRUDE FIBER_%_ | ≤16 |
| Appearance | Light Green fine powder |
Function
Matcha Tea Powder can remove radicals and anti-aging;
Matcha Tea Powder can anti-radiation and anti-cancer;
Matcha Tea Powder can reduce blood pressure, blood sugar and blood lipids.
Matcha Tea Powder can help to digest and lose weight, it get the favour of the beautiful women nowadays.
Sample
100g-200g sample for free
Convenient DHL,FEDEX,UPS and EMS service