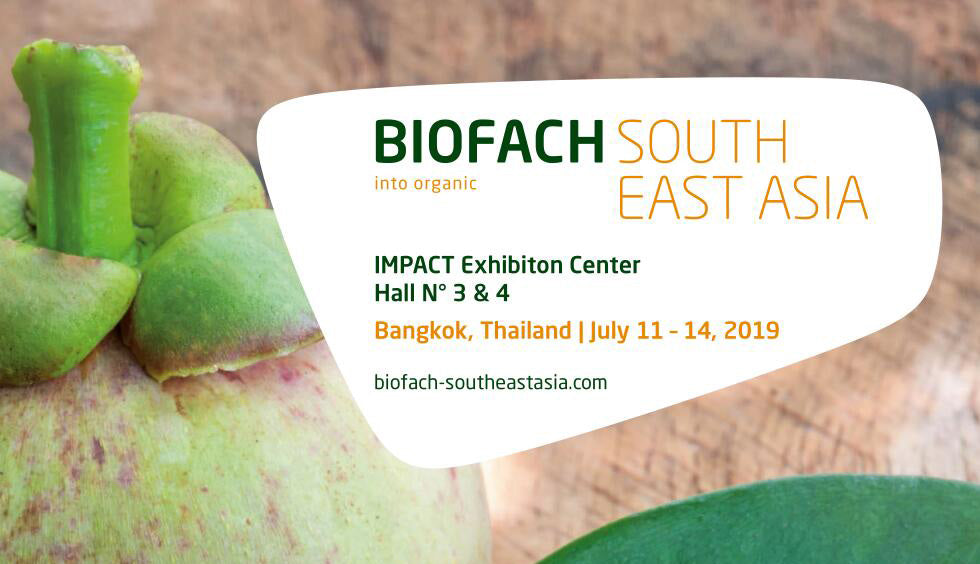 Laybio Attended BioFach Exhibition 2019
Laybio attended BioFach South East Asia Exhibition, also known as Natural Expo South East Asia, from July 11 to 14 at IMPACT exhibition center in Bangkok, Thailand. BioFach is one of the most important organic food and extracts exhibitions in Southeast Asia which event provides countless networking opportunities. 
Led by its CEO, Laybio team brought the company's most successful organic food products including ganoderma lucidum extract, and cranberry extract to BioFach this year which demonstrate Laybio's strong confidence and commitment to Southeast Asia Market.
"Every country in this region has an emerging and growing economy with huge potential" Jolin Tong, Sales Manager of Laybio remarked on why Laybio saw Southeast Asia as a strategic important market for the company" and some countries in Southeast Asia have reached a point when people start looking for high quality organic foods" 
Laybio, founded in 2010, is a premium organic herbal extracts company that specializes in the manufacturing process and R&D. Our best-selling organic products are ganoderma lucidum extract, lion's mane extract, amygdalin, phosphatidylserine, cranberry extract, hemp protein and pea protein.